At an Altitude equal to 8 times the height of "Mont Blanc" the highest mountain in the Alps, HidnSeek with the support of Alain Verbrugge, president of the BHAF association (Ballons Haute Altitude France) are planning a mission to launch HidnSeek ST1-A GPS tracker into the stratosphere.
HidnSeek are pushing the boundaries to an extreme altitude under hostile conditions to transmit data using the M2M SIGFOX network, demonstrating, that there are virtually endless opportunities with IoT.
With unique open API's, customizable hardware along with its open source Arduino firmware, HidnSeek can support your adventure.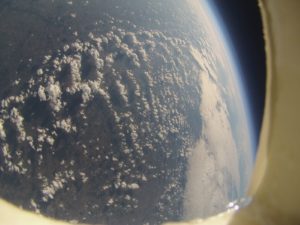 About HidnSeek
HidnSeek, a connected asset management solution provider, based in Grenoble, France, was founded by Stéphane Driussi and Xavier Torres-Tuset. The company's goal is to deliver an affordable and versatile IoT solution platform for enterprises, using scalable UNB (Ultra Narrow Band) networks such as SIGFOX. HidnSeek have already successfully introduced the small stand alone GPS tracker, ST1- A, with customers all across Europe.
18Contact contact@hidnseek.fr