LoRaWAN™ Low Power Wide Area Network (LPWAN) and solutions are rolling out aggressively worldwide. HidnSeek support this movement.
GRENOBLE, FRANCE, June 26, 2017 – HidnSeek is announcing its first LoRaWAN™ product using The Things Network to link physical assets to the digital world. The new asset tracking standalone GPS module is available for European range (868MHz).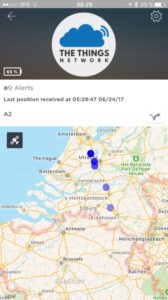 HidnSeek ST1-L for LoRaWAN™ is a low power and rechargeable tracker backed by smart services enabling real-time, widespread, geolocalisation, temperature logging and motion detection. The tracker hardware is customizable with further sensor integration allowing the deployment of new services.
Our customizable web platform can offer flexibility in geolocalisation services for enterprises. Companion apps already available on Android, iOS and Web provide secure access to numerous services such as locating an asset quickly, be alerted when an equipment unexpectedly leaves a site or temperature going out of range, reporting of asset effective utilization or providing real-time inventory.
If you are interested to evaluate and purchase the HidnSeek ST1-L LoRaWAN™ product please contact sales@hidnseek.fr or visit our website.
About The Things Network
The Things Network is on a mission to provide the world with free Internet connectivity for things and it started in Amsterdam. The Things Network is a global community of 19129 people over 89 countries building a global Internet of Things data network. The Things Network uses a long range and low power radio frequency protocol called LoRaWAN™.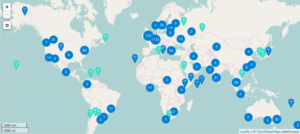 www.thethingsnetwork.org
About HidnSeek
HidnSeek are dedicated to designing and building innovative solutions to enable remote tracking and asset management, empowering enterprises to improve their operational efficiency. HidnSeek ultra-low power devices are leveraging the rapid and disruptive deployment of the Internet of Things (IoT) networks. HidnSeek designs and manufactures a range of Tracking products and would be delighted to address your logistic or tracking challenges.
check out www.hidnseek.com for more information or contact us directly at contact@hidnseek.fr