Indoor and Outdoor global geolocalisation made easy by HidnSeek
BERLIN, Germany, October 24, 2018 / #sigfoxconnect – Following the success of its first generation Sigfox trackers, HidnSeek has developed its next generation solution availing of evolving technology for LPWAN (Low Power Wide Area Networks) known as the Internet of Things networks.
Xavier Torres-Tuset, CEO said "Being one of the first to market with a Sigfox Tracker in 2015 and benefiting from two and half years of experience serving our customers across a variety of applications, HidnSeek is very excited today to introduce our next generation Sigfox Tracking solution delivering an easy approach to indoor and outdoor traceability for non-powered assets, a truly exciting step forward for industry 4.0."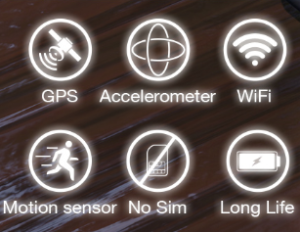 Digitraq Edge delivers a robust low-cost solution with a host of new features including: indoor tracking using Wi-Fi to complementGPSpositioning and network geo-localization, over-the-air configuration permitting device setting changes remotely, enhanced power consumption control, ultra-long battery life up to 5+ years using off-the-shelf AA batteries, function button and a custom-designed compact and waterproof enclosure.
Digitraq Edge offers all the standard features of the existing HidnSeek products, including motion alerts, geo-fencing, temperature logging and asset usage, open APIs, user-friendly asset management web portal and mobile apps.
Stephane Driussi, CTO announced "Digitraq Edge will be launched in Q1'19 with its RCZ1 module (Europe, Middle East, Africa) and a multi-zone version will follow, allowing Digitraq Edge to operate in most parts of the world. With its long battery life and enhanced features, Digitraq Edge promises to deliver an exciting new solution for asset tracking, solving many challenges for the logistic and supply chain industry."
HidnSeek is really looking forward to working with their existing customers and distributors, as well as new partners interested in Digitraq Edge.
About HidnSeek
HidnSeek is dedicated to designing and building innovative solutions to enable remote tracking and asset management, empowering enterprises to improve their operational efficiency. HidnSeek ultra-low power devices are leveraging the rapid and disruptive deployment of the Internet of Things (IoT) networks.
About Sigfox
Sigfox is the world's leading IoT service provider that has built a global network to connect billions of devices to the Internet while consuming as little energy as possible, as simply as possible. Sigfox's unique approach to device-to-cloud communications addresses the three greatest barriers to global IoT adoption: cost, energy consumption, and global scalability.
Today, the network is present in 53 countries and on track to cover 60 by 2018. With millions of objects connected and a rapidly growing partner ecosystem, Sigfox empowers companies to move their business model towards more digital services. Founded in 2010 by Ludovic Le Moan and Christophe Fourtet, the company is headquartered in Labège near Toulouse, France's "IoT Valley". Sigfox also has offices in Paris, Madrid, Munich, Boston, San Francisco, Dubai, Singapore, Sao Paulo and Tokyo. www.sigfox.com